People often ask where I get my patterns for my items. The answer is always - all around the internet. But there are a couple places you can go where there is a plethora of patterns for free. If you're interested in free patterns, here are some places you should be checking out.
Pixelgasm Forums
For the love of pixels is the forum motto. Here, hundreds of people post their creations and there is a pretty open door policy with taking each other's patterns. Just remember to keep good etiquette about who you got the pattern from. Just referring back to the person suffices with most of the posters in the forum. In the event you forget, just say so.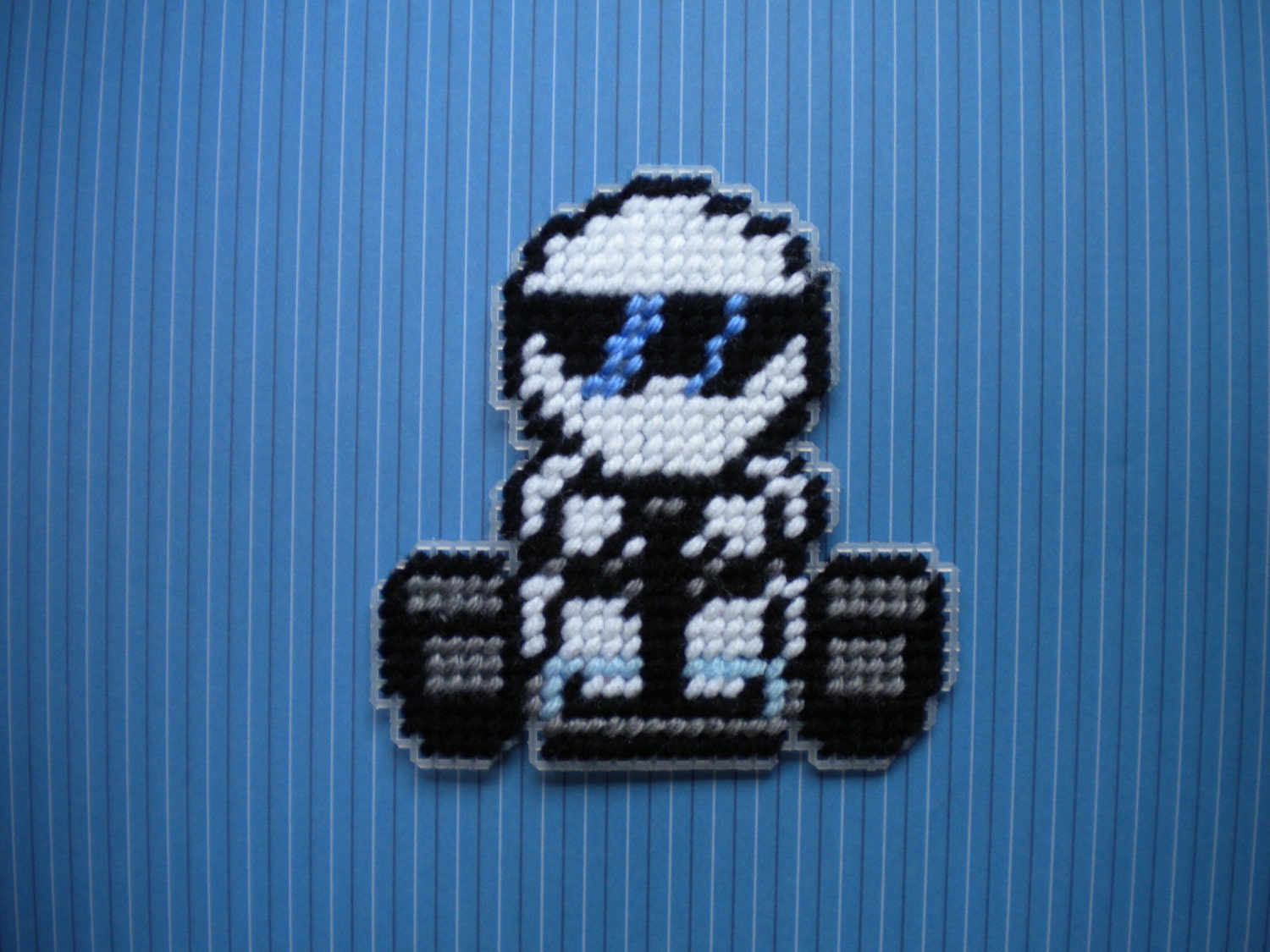 (The Stig sprite I made - taken from Ronin's pattern)
Sprite Database
Paul aka GRIM has been running this site since 2005. His collection of sprite's is one of the largest on the internet. Search by game system and title, and then you're all set. From Atari Lynx to Nes to current gen like PS3 - his extensive collection is really a treasure.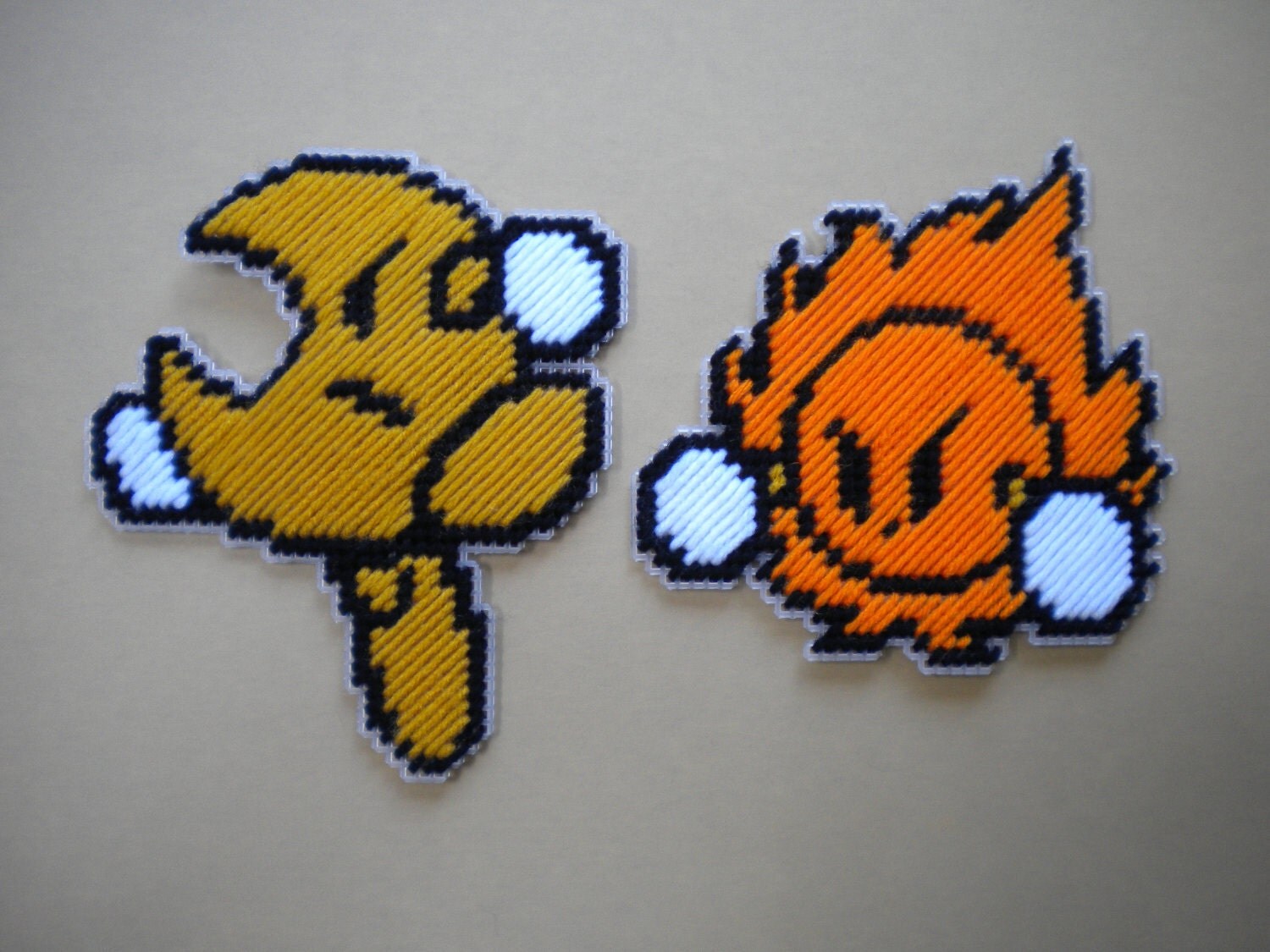 (Mr. Shine and Mr. Bright taken from the Sprite Database Kirby section)
The Spriters Resource
Another site similar to Sprite Database. Spriters Resource is more particular as they tend to lean towards more anime inspired games, but you'll still find plenty of Mario, Street Fighter and other items as well. The Game Boy section I particularly love as it has great television shows like Scooby Doo and Ahhh! Real Monsters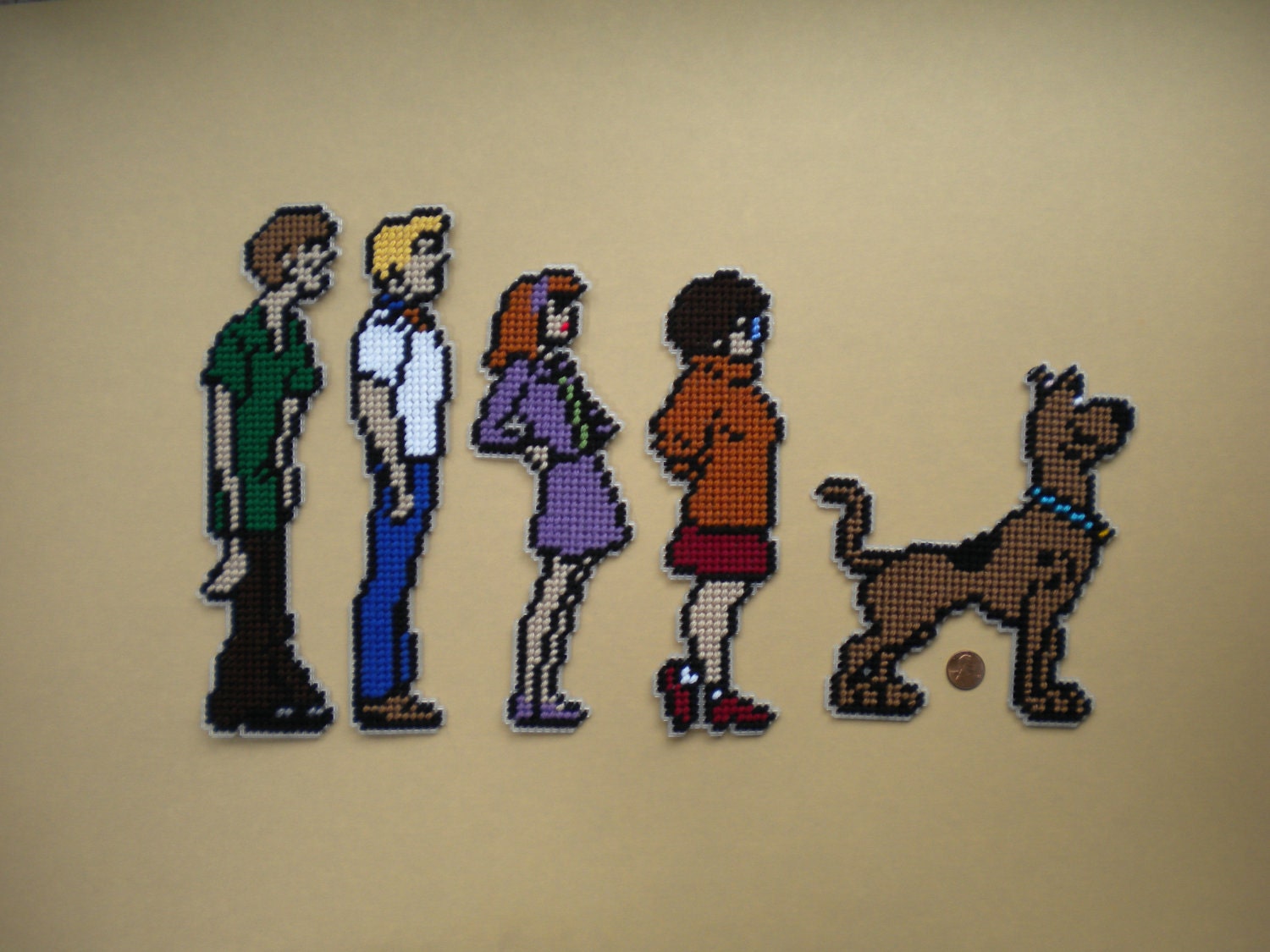 (Picture of the Scooby Doo! I made. Pattern taken from The Spriter's Resource)

Floatzel
Ever need a Pokemon sprite. Here is the entire collection ever. From Red/Blue to Black/White. A must have for Pokefanatics.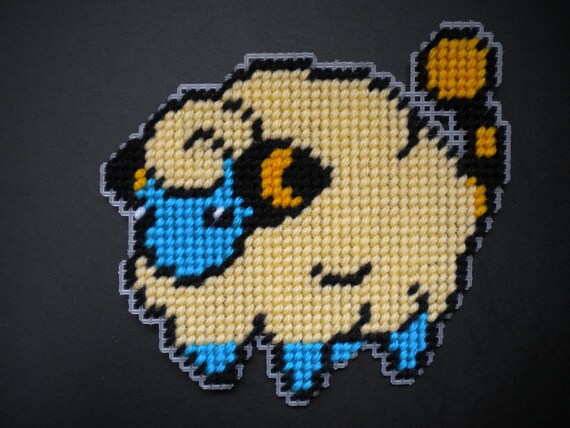 (Mareep I made. Pattern from this Pokemon Database)
Lego Portrait
Turn any of your pictures into sprites. This site really works well for photography or just any image you saved. I recently turned an Invader Zim into a Lego Portrait and made this: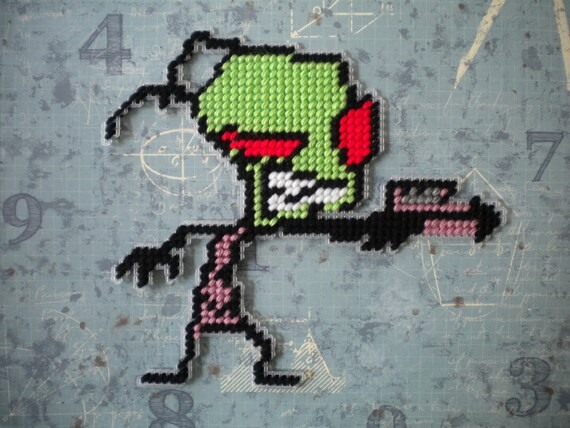 Sprite Stitch
Is one of the most popular stitching sections on the internet. While the forums are not as extensive as Pixelgasm, there are some really good finds. Plus the inclusion of the blog is really great and from time to time there are some fantastic patterns posted. The patterns in this forum tend to be a bit more complex, anyone up for a good challenge should check out some of the patterns on here. Check out this amazing stitch from Lord Libidan
Other sources:
Free Patterns
- Strictly for plastic canvas. The patterns here are more elaborate and many 3Dimensional. You do have to sign up and be prepared for a bunch of random pop-ups, but the site itself is good.
DeviantART
- This is mostly people's artwork, but some of the spriter's don't mind if you take from them. Ask before you do though.
Capcom sprites
- a collection of Capcom sprites.
NES/SNES sprites
- another database of sprites
Cross stitch collection
- great collection for cross stitch. Not sprites, but other miscellaneous images like ballet, horses, and fairies. I use some of this stuff for Needlepoint.
Fuse bead patterns
- Mini pattern database. Good collection of Pokemon, Digimon, Final Fantasy and other miscellaneous game sprites.
Be sure to leave comments if these were useful - also if you know any other sites be sure to post and I'll add them.